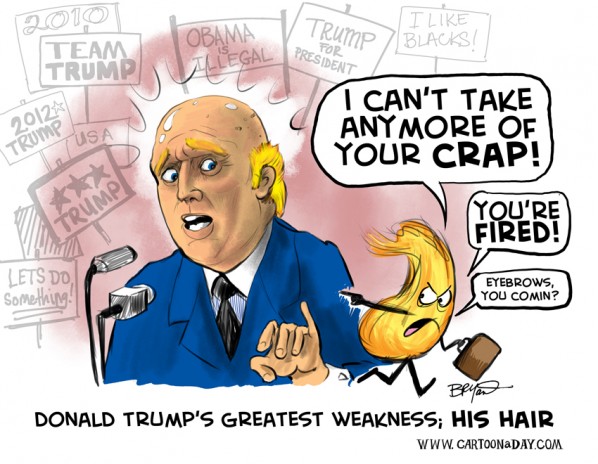 Well. Well. Well.
It wasn't so long ago that the Very Serious People were saying that Donald John Trump was a flash in the pan. He wasn't serious. He'd fade away in a week. Huffington Post even famously averred that it would cover The Donald's sham of a campaign only on its entertainment section. Because politics is a serious business, and has no time for the shenanigans of a one-time reality show star and serial abuser of bankruptcy laws.
He didn't go away, however. He impugned Sen. John McCain's heroism, saying he preferred heroes who didn't get captured. Horror! Fie on you, sir! Mexican immigrants are fair game; St. John of McCain, however, is an entirely other matter. Surely this would sink the Donald, and the establishment candidates could go back to fellating the Koch Brothers in turn to gain the vaunted signet ring.
Funny thing; Mr. Trump's lead increased after his intemperate words about Sen. McCain. They increased after he trolled Lindsey Graham by disclosing his mobile number at a speech. He just keeps getting YOOOOOOOOOOOOGE.